Elitty Under My Umbrella Gel Sunscreen-
30 gm
We get it, you've got responsibilities. Whether it's going to school, switching between different coachings, or running errands. Under My Umbrella is a sunscreen that understands the struggles of a teen with never-ending chores under the scorching sun. It contains SPF 50, that's up for any providing protection for up to 3 hours so you can carry on with your day without worrying about the tan sneaking up on you. Sick of the heavy, sticky feeling that makes you splash tons of water on your face? Well, think no more because this sunscreen's lightweight formula absorbs quickly into the skin, leaves zero white cast, and is fully water-resistant. Make this SPF your new BFF and don't let even the sun dim your shine!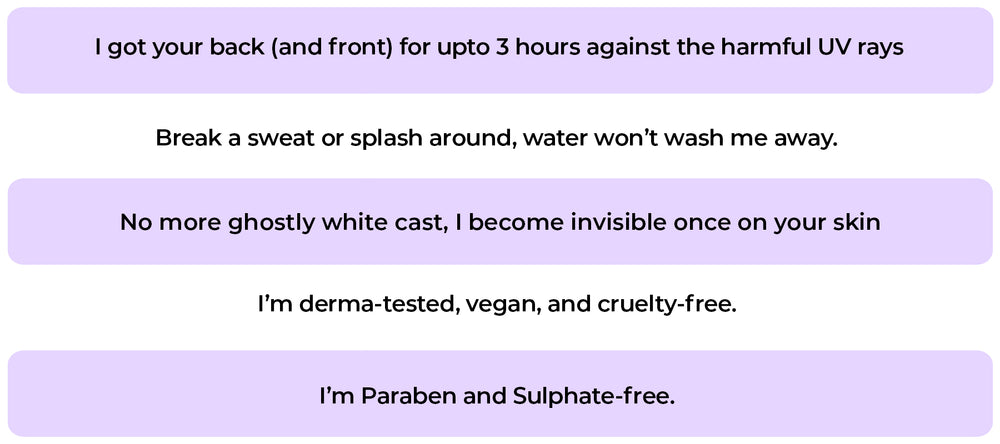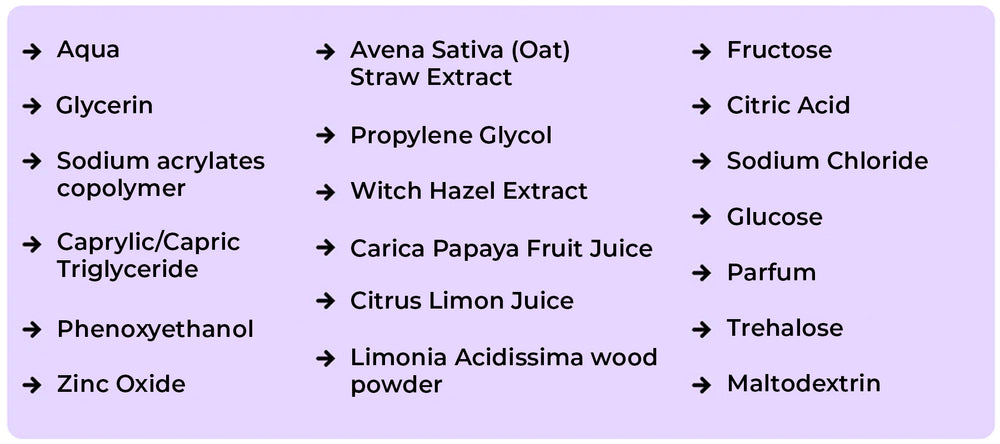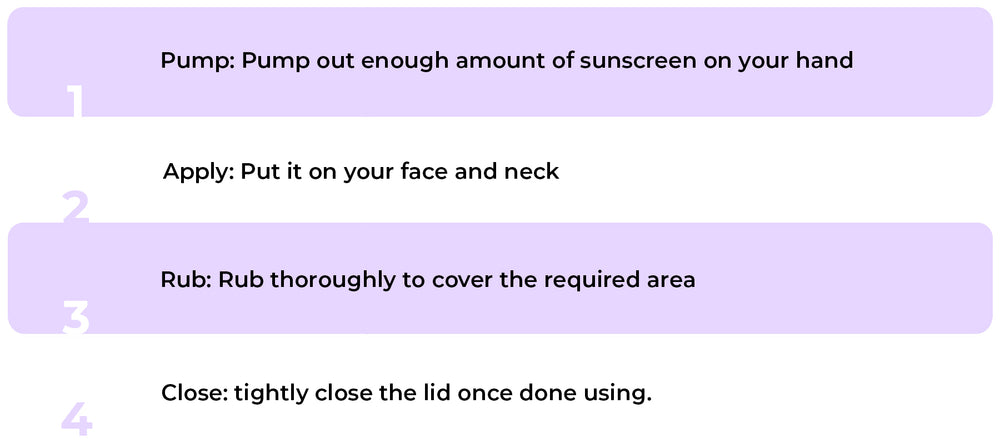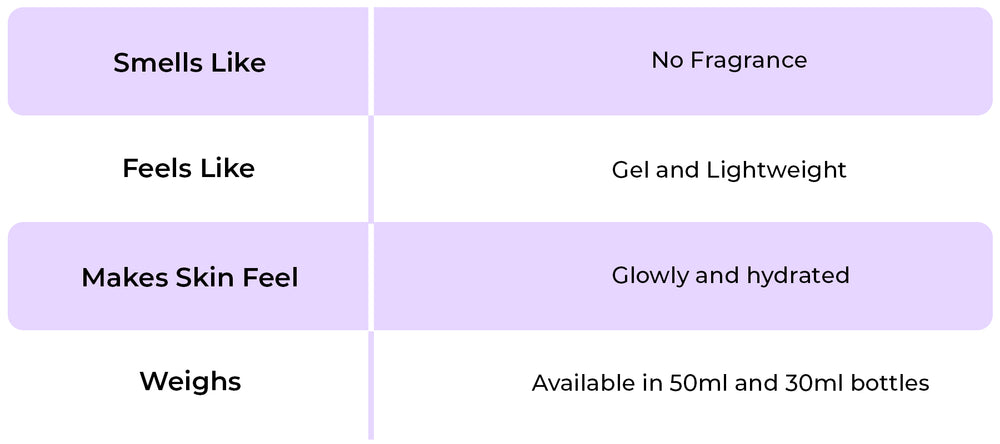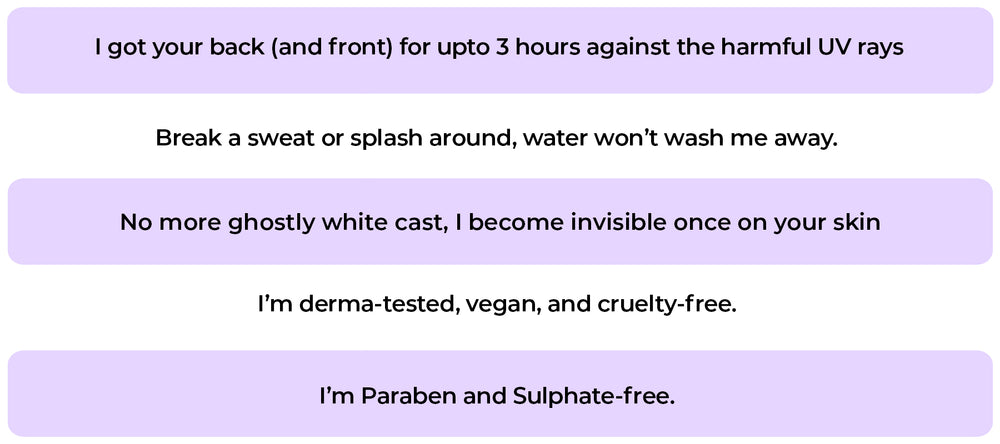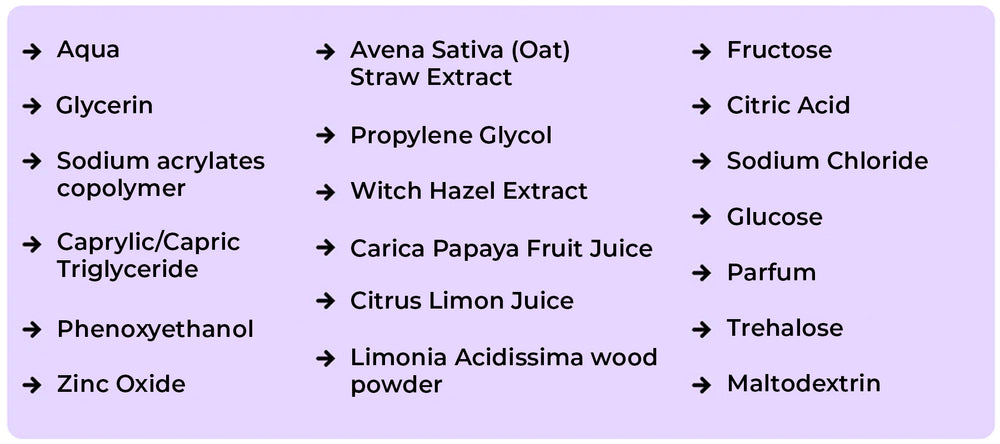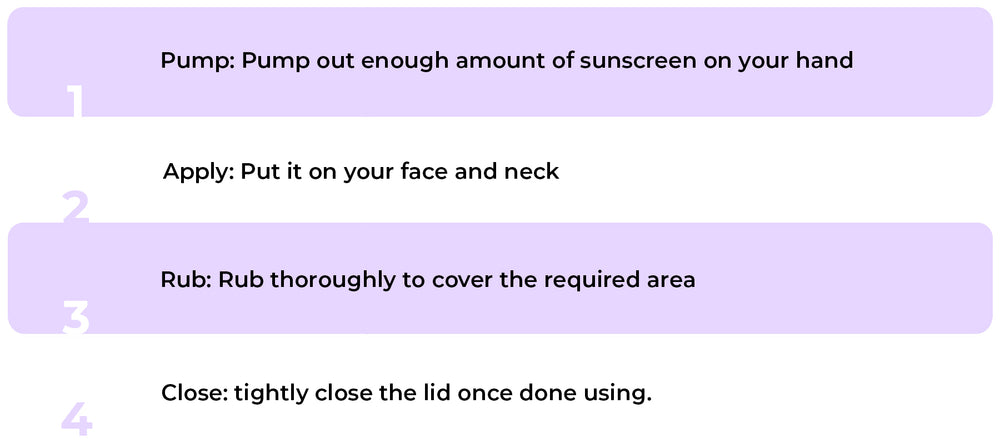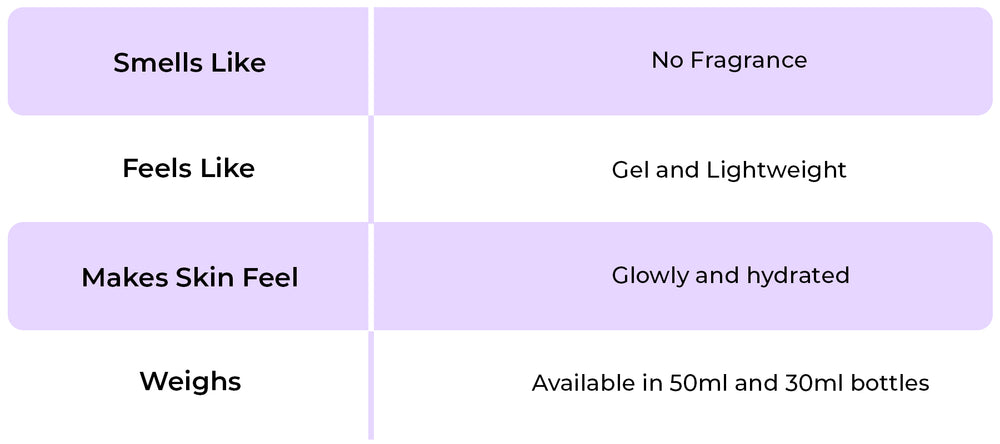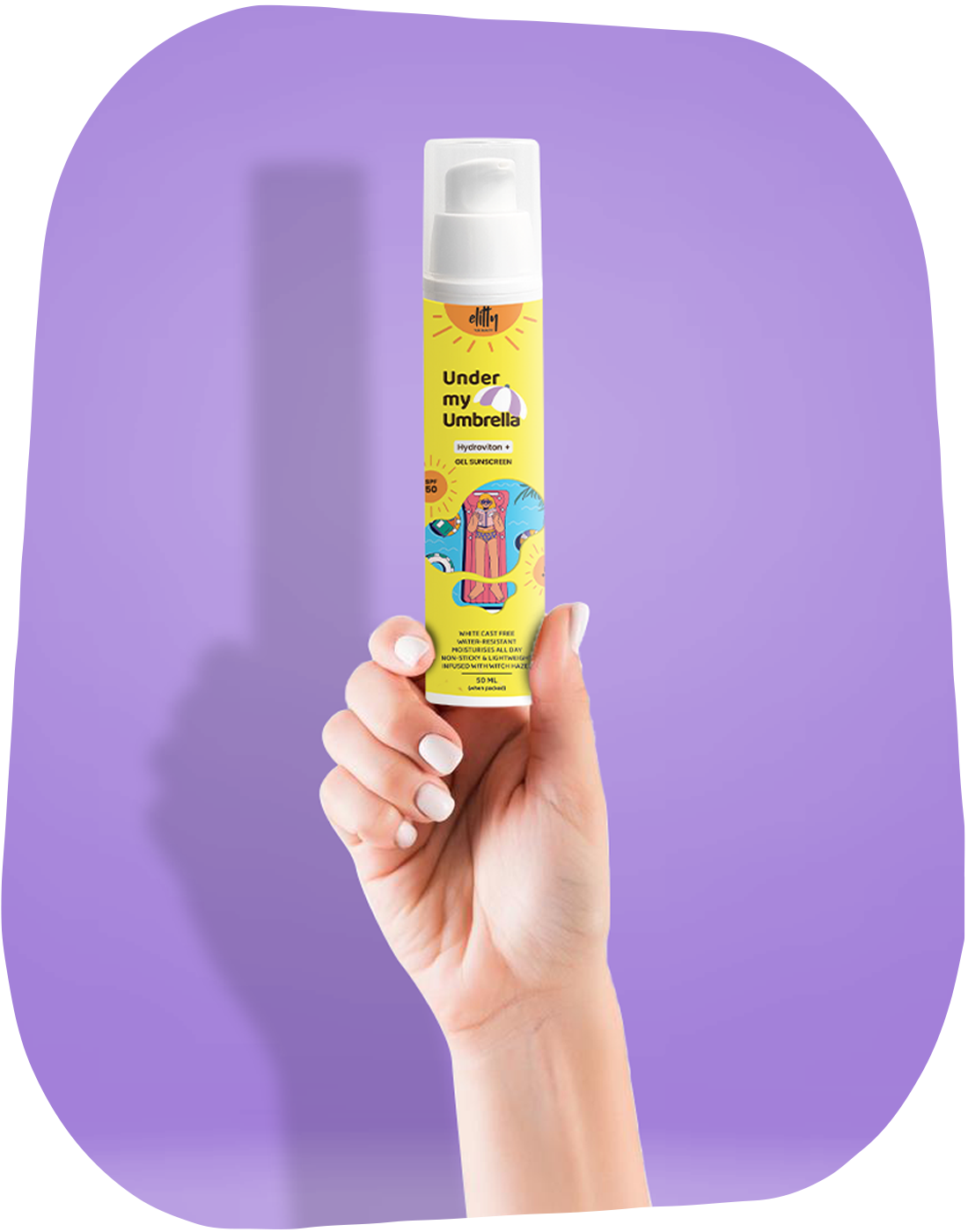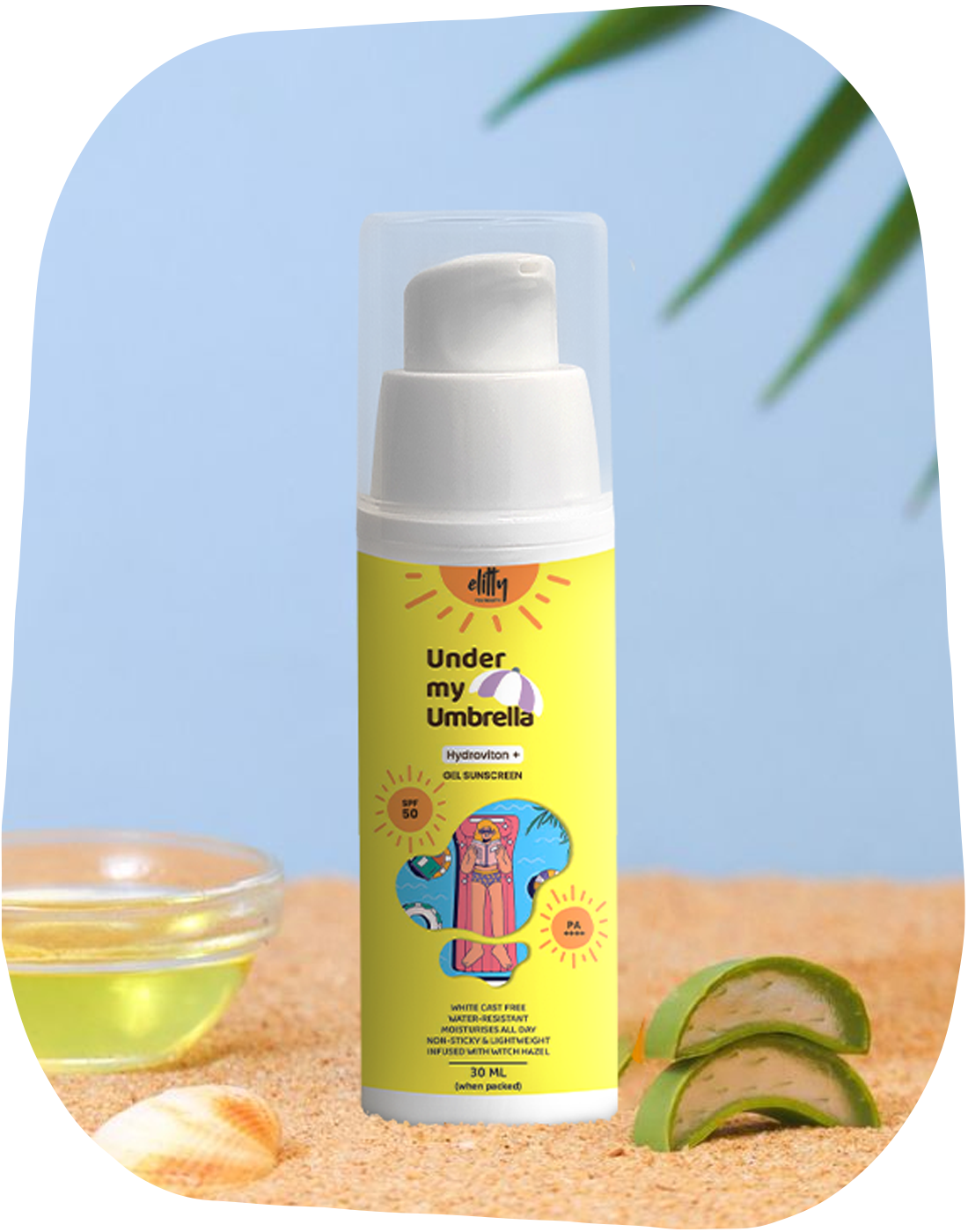 WHAT MAKES IT SPECIAL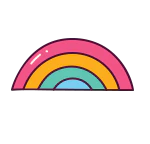 Safe for you
Clean products. no nasty ingredents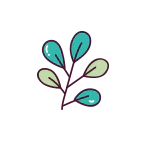 Cruelty free, Guilt Free
Made with mindful production practice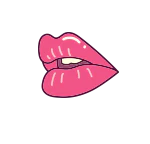 Good For Your Skin
So good that you can sleep in it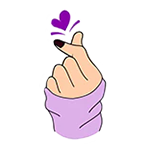 You'll Love it
Products that are just really f*#cking fun.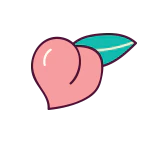 Paraben & Sulphate Free
Goodness in, Toxins Out.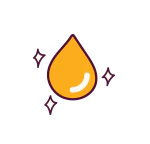 Teen Skin-friendly
Infused with Witch Hazel Magic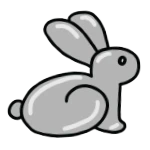 Vegan
No ingredients are derived from our furry friend.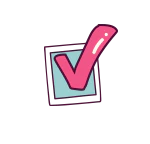 Dermatologically Tested
Safe and sane. Tried & tested.
Performance Gauranteed
Designed to deliver a long lasting effect.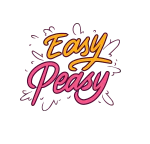 Easy Product Usage
Uncomplicated and effortless looks in no time.